Print Page
CTI Enters 20th Year in Business
September 27, 2018

This week, CTI begins its 20th year in the pharmaceutical research services industry. We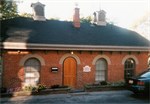 are privileged to have grown from a start-up housed in a 130 year old carriage house with less than ten employees to one of the 20 largest CROs in the world. The journey has been remarkable with our CTI teams contributing to more than 105 drug and device approvals across the globe. Many of these approvals have been first-in-class therapies meeting unmet medical needs in life-threatening conditions frequently in rare or orphan diseases.

We would like to thank the more than 150 pharmaceutical, biotechnology and medical device companies who have chosen to partner with CTI. We know you can work with anyone in the world and you have chosen the CTI team. For this, we are extremely grateful; know that we don't take these relationships for granted. Some have been ongoing since our inception and reflect the true partnership we espouse.

We would also like to express our gratitude to the physicians, nurses, pharmacists and research personnel at the approximate 900 hospitals, medical centers and clinics that we collaborate with every day for your hard work and tireless commitment to improving the lives of your patients. Your willingness to explore all avenues of research with the hope that we will continue to advance medical care and improve patient outcomes is truly inspiring. We are proud to call you friends and colleagues.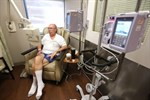 We would be remiss to not acknowledge the patients participating in these research activities. For without your willingness to take on the unknown, to bravely participate in studies at the cutting edge of science, we could not move these promising treatments forward. You are to be congratulated for your courage and selflessness. It is truly inspiring to collaborate with each of you.

The birth and growth of a business over almost two decades is a remarkable feat. More than 95% of new businesses don't survive the first decade much less the second. CTI has been privileged to have wonderful business partners who have provided guidance, support and wisdom both prior to our inception and for the last 20 years. To Dinsmore & Shohl, Fifth Third Bank, HORAN Associates, Kahny Printing, Keating Muething & Klekamp, Plante Moran, Souders Financial Group, we can only say how grateful we are for your help. You have been invaluable with your counsel and vision to support us along the way.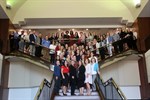 Finally, to our CTI associates in more than 30 countries around the world and in more than three dozen states across the U.S., we could not be prouder of each and every one of you. You are the CTI family and we are awestruck by what you do. Every day you bring your passion, energy and creativity to every project. You make the difference, you have been instrumental in changing medical practices around the world. Your ability to move life-saving therapies through the approval process is second to none. We are privileged to work with each of you and look forward to many more years together.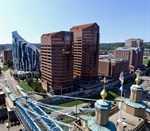 Finally, a look to the future; there has never been a time where medical and technology advances have combined to offer so much promise. For so many years we have been challenged to diagnose and treat diseases. Now, through regenerative medicine approaches including cell and gene therapies, cures are possible. It is our belief that through advances in immuno-oncology, rare disease research and especially childhood research, medical practices will evolve quickly and result in longer and healthier lifespans; we are so happy that CTI will be right in the middle of this journey.

We are truly humbled and blessed to be part of this journey. Thanks to each of you for making it possible.
We look forward to another 20 years.

With sincere gratitude,

Timothy Schroeder               Lynn Fallon