Print Page
CTI to Present on Rare Disease Panels at MAGI Clinical Research Conference West 2018
October 19, 2018
FOR IMMEDIATE RELEASE [Covington, KY ~ October 19, 2018] CTI Clinical Trial and Consulting Services (CTI), a multi-national, privately held, full-service contract research organization, will present at multiple panels at MAGI Clinical Research Conference West 2018 in San Diego, CA. Lisa Campbell, Clinical Project Manager, will participate in the panel titled "Rare Disease Clinical Research: How to Conduct Studies on Rare Diseases", taking place Tuesday October 23rd at 1:45pm. Campbell will also chair the panel, "Clinical Trials for Small Sponsors: How to Conduct Clinical Trials with Limited Resources", taking place Tuesday October 23rd at 2:45pm.
"We are privileged to be a part of several rare disease panels at MAGI Clinical Research Conference West, and are thrilled that Lisa Campbell, a senior clinical project manager with years of global rare disease expertise, is representing CTI at the conference," remarks Melanie Bruno, Vice President, Global Clinical Project Management. "CTI continues to be a front-runner in rare and orphan disease research. We have an exceptional repeat business rate with our clients in rare disease areas, which is a testament to our experience and successes. The company has made substantial contributions to many approvals, and our regulatory team has been a part of multiple expedited approval pathways for rare disease products."
Model Agreements & Guidelines International (MAGI) is streamlining clinical research by standardizing best practices for clinical operations, business and regulatory compliance. MAGI is a voluntary organization, operated by First Clinical Research, a company dedicated to advancing the practice of clinical research. Norman M. Goldfarb is MAGI's founder and chairman.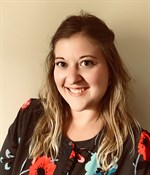 Lisa Campbell, MS, CCRP has been with CTI for nearly five years as a Clinical Project Manager overseeing global clinical trials in rare disease and other complex patient populations such as cell therapy, oncology, hematology, and transplantation. Prior to her time at CTI, Campbell worked at Cincinnati Children's Hospital Medical Center, one of the world's leading pediatric hospitals, working in quality assurance and as a clinical research coordinator with a specialty in bone marrow transplantation and oncology. She has worked on dozens of trials and has several publications. Campbell is a Certified Clinical Research Professional, and earned her Bachelor of Science in Biology from the University of Dayton and her Master of Science in Drug Development from the University of Cincinnati.