Print Page
CTI Announces Promotion of Pat Earley to Chief International Business Officer
October 15, 2018
FOR IMMEDIATE RELEASE [Covington, KY ~ October 15, 2018]
CTI Clinical Trial and Consulting Services (CTI), a multi-national, privately held, full-service contract research organization is pleased to announce the promotion of Patrick J. Earley to Chief International Business Officer.
"Since joining CTI more than ten years ago, Pat has been instrumental in our geographic expansion outside of North America, including managing acquisition opportunities, technology, real estate, as well as recruitment and management of personnel," according to Timothy J. Schroeder, Chief Executive Officer. "We are thrilled to have him join the executive team and continue to lead our global expansion strategy and execution."
Patrick J. Earley - Chief International Business Officer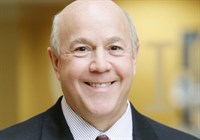 Earley has been with CTI for a decade, serving most recently as Vice President, International, leading the strategic global expansion and oversight in regions including Europe, Latin America, Asia-Pacific and Middle East/Northern Africa. He was instrumental in CTI's most recent acquisition of Eurotrials and the integration of their operations and staff.
Prior to joining CTI, he held positions in the healthcare and insurance industries, with MetLife and First Health. Earley received his Bachelor of Science in Business Administration from West Liberty State College and his Master of Business Administration in Finance from Xavier University.