Print Page
CTI to Present at 5th Annual Advanced Therapies Summit
March 5, 2015
CTI Clinical Trial and Consulting Services to Present at 5th Annual Advanced Therapies Summit
FOR IMMEDIATE RELEASE [Cincinnati, OH ~ March 5, 2015]
CTI Clinical Trial and Consulting Services (CTI) to present at the 5thAnnual Advanced Therapies Summit, a gathering of clinical researchers and business leaders from across North America, Europe, and Asia. The meeting takes place March 12, 2015 in Paris, France. CTI's Chief Executive Officer, Timothy J. Schroeder, will speak as part of a discussion around "Cell Therapy Commercialization". CTI is a supporting member of the Alliance for Regenerative Medicine, which sponsors the meeting.
"CTI is proud to participate in this cutting edge conference, where we will highlight our extensive experience in cell and gene therapy," according to Schroeder. "We are currently working with more than 100 pharmaceutical, biotechnology, and medical device companies across the world, and we have been involved in more than 70 drug and device approvals over our sixteen year history."
Schroeder, CTI's founder, has over 30 years of clinical, academic, and industry experience in leading multi-national Phase I through Phase IV drug development programs. He leads CTI's growth strategy, which now encompasses offices in more than 20 countries across four continents. He consults with global pharmaceutical and biotechnology companies on strategic decisions surrounding clinical and commercial drug development issues, and he has served as a reviewer to numerous FDA Advisory Panels, including CDER and CBER.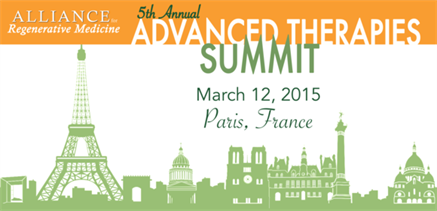 About CTI Clinical Trial and Consulting Services
CTI Clinical Trial and Consulting Services is an innovative, international drug and device development organization that delivers a full spectrum of clinical trial and consulting services from bench to commercialization with a focus on immunology and a passion for helping life-changing therapies succeed in chronically and critically ill patient populations. CTI's focused therapeutic approach provides pharmaceutical, biotechnology and startup firms with clinical and disease area expertise from a unique mix of academic, medical and industry specialists; rich intellectual capital in transplantation, immunology, infectious diseases, hematology, cardiology, nephrology, hepatology, regenerative medicine and rare diseases; flexible study designs that accelerate development programs and deliver high approval ratings that are among the best in the industry; and exceptional global project management and gold standard safety and data management systems that strengthen their program's success potential. Established in 1999 and headquartered in Cincinnati, OH; CTI has offices in North America, Europe, Latin America and Pac-Asia.