Print Page
CTI Chief Executive Officer Timothy J. Schroeder Named EY Entrepreneur Of The Year
June 16, 2015
CTI Clinical Trial & Consulting Services Chief Executive Officer, Timothy J. Schroeder, Named EY Entrepreneur Of The Year
FOR IMMEDIATE RELEASE [Cincinnati, OH ~ June 9, 2015]
CTI Clinical Trial and Consulting Services (CTI), a multi-national, privately held, full-service contract research organization announces that Timothy J. Schroeder received the EY Entrepreneur of the Year™ 2015 Award in the services category in the Ohio Valley Region. The awards program recognizes entrepreneurs who demonstrate excellence and extraordinary success in such areas as innovation, financial performance and personal commitment to their businesses and communities.  Schroeder was honored, along with the 30 other finalists selected by a panel of independent judges, at the award ceremony on Thursday, June 4, 2015.
"I am honored to receive this recognition in honor of the CTI team around the globe whose hard work and dedication help change the lives of patients every day," said Schroeder. "Each of our employees demonstrate passion, determination, and generosity, which are qualities that embody the entrepreneurial spirit."
"Tim's passionate leadership has lead CTI to a global corporation that works on behalf of over 100 pharmaceutical and biotechnology clients," according to Lynn Fallon, President at CTI. "His dedication to our employees and clients are the reason for CTI's continued success."
Now in its 29th year, the program has expanded to recognize business leaders in more than 145 cities in more than 60 countries throughout the world.  As an Ohio Valley Region award winner, Schroeder is now eligible for consideration for the EY Entrepreneur Of The Year National program.  Award winners in several national categories, as well as the EY Entrepreneur Of The Year National Overall Award winner, will be announced at the annual awards gala in Palm Springs, California, on November 14, 2015. The awards are the culminating event of the EY Strategic Growth Forum®, the nation's most prestigious gathering of high-growth, market-leading companies.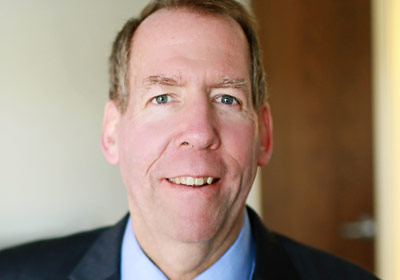 About CTI Clinical Trial and Consulting Services
CTI Clinical Trial and Consulting Services is a global, privately held, full-service contract research organization (CRO), delivering a complete spectrum of clinical trial and consulting services throughout the lifecycle of development, from concept to commercialization. CTI's focused therapeutic approach provides pharmaceutical, biotechnology, and medical device firms with clinical and disease area expertise in rare diseases, regenerative medicine/gene therapy, immunology, transplantation, nephrology, hematology/oncology, neurology, infectious diseases, hepatology, cardiopulmonary, and pediatric populations. CTI also offers a fully integrated multi-specialty clinical research site that conducts phase I-IV trials. CTI has a passion for helping life-changing therapies succeed in chronically and critically ill patient populations. With clinical trial experience across 6 continents, CTI partners with research sites, patients, and sponsors to fulfill unmet medical needs. CTI is headquartered in Cincinnati, OH, with operations across North America, Europe, Latin America, and Asia-Pacific. For more information visit www.ctifacts.com 
About EY Entrepreneur Of The Year®
EY Entrepreneur Of The Year is the world's most prestigious business award for entrepreneurs. The unique award makes a difference through the way it encourages entrepreneurial activity among those with potential and recognizes the contribution of people who inspire others with their vision, leadership and achievement. As the first and only truly global award of its kind, Entrepreneur Of The Year celebrates those who are building and leading successful, growing and dynamic businesses, recognizing them through regional, national and global awards programs in more than 145 cities in more than 60 countries.
About EY 
EY is a global leader in assurance, tax, transaction and advisory services. The insights and quality services we deliver help build trust and confidence in the capital markets and in economies the world over. We develop outstanding leaders who team to deliver on our promises to all of our stakeholders. In so doing, we play a critical role in building a better working world for our people, for our clients and for our communities.
EY refers to the global organization, and may refer to one or more, of the member firms of Ernst & Young Global Limited, each of which is a separate legal entity. Ernst & Young Global Limited, a UK company limited by guarantee, does not provide services to clients. For more information about our organization, please visit ey.com.