Print Page
CTI Announces Promotions of Clinical Directors
June 23, 2015
CTI Clinical Trial and Consulting Services Announces Promotions of Clinical Directors
FOR IMMEDIATE RELEASE [Cincinnati, OH ~ June 23, 2015]
CTI Clinical Trial and Consulting Services (CTI), a multi-national, privately held, full-service contract research organization announces the promotions of Dr. Günter Stetter and Sibylle Lawson.
Günter Stetter, MSc, PhD promoted to Senior Director, Clinical Operations Europe
Dr. Günter Stetter has been promoted to Senior Director of Clinical Operations, Europe, where he is responsible for overseeing the clinical operations for all CTI European offices and work taking place throughout the continent. Dr. Stetter has over 25 years of clinical, academic, and industry experience, with the majority of those years spent successfully planning and managing multinational clinical trial programs across all phases and in multiple therapeutic areas.
"Günter has helped lead our operational team through a period of significant growth in terms of both employees and projects," according to Patrick Earley, Vice President, International. "Over the past five years, his hands-on approach has provided a high level of confidence in CTI for our sponsors, and his operational knowledge have helped our EU team maintain the highest standards.  We look forward to his leadership and continued contributions as CTI further expands in Europe." 
Prior to CTI, Dr. Stetter was Director of Clinical Operations for AAIPharma Deutschland GmbH & Co. KG Neu-Ulm, and spent time as a project manager and study manager for Rentschler Biotechnologie GmbH and Rentschler Arzneimittel GmbH & Co. KG.  He began his career as an Assistant Professor of Biochemistry at the Universität Ulm, and obtained a Doctor of Science and a Master of Science from the Universität Ulm.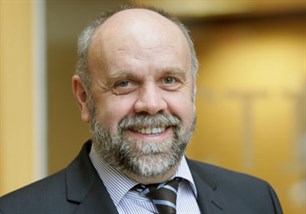 Sibylle Lawson, MSc promoted to Assistant Director, Clinical Trials
Sibylle Lawson has been promoted to Assistant Director, Clinical Trials, where she will continue to oversee global clinical studies across a variety of disease indications. Lawson has been with CTI for over a decade, starting as a Clinical Research Associate (CRA) before moving to trial management, where she has been instrumental managing sites, sponsors, and internal staff, as well as refining the unblinded trial management process.
"Sibylle is a strong advocate of CTI and her team members, and her ability to develop effective partnerships with sponsors has enabled her to earn their trust and respect," according to Melanie Bruno, Vice President, Clinical Operations. "From the beginning Sibylle has been recognized for her proactive willingness to do whatever is needed, her enthusiasm, positive attitude and strong work ethic, and she continues to be one of CTI's greatest ambassadors."
Before joining CTI, Lawson was a Senior CRA for Chiltern International and held positions in the diagnostic field and at the Max-Planck-Institute. She earned a Master of Science in Biology/Microbiology from Eberhard-Karls-University, Germany.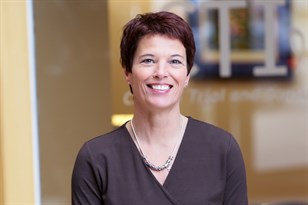 About CTI Clinical Trial and Consulting Services
CTI Clinical Trial and Consulting Services is a global, privately held, full-service contract research organization (CRO), delivering a complete spectrum of clinical trial and consulting services throughout the lifecycle of development, from concept to commercialization. CTI's focused therapeutic approach provides pharmaceutical, biotechnology, and medical device firms with clinical and disease area expertise in rare diseases, regenerative medicine/gene therapy, immunology, transplantation, nephrology, hematology/oncology, neurology, infectious diseases, hepatology, cardiopulmonary, and pediatric populations. CTI also offers a fully integrated multi-specialty clinical research site that conducts phase I-IV trials. CTI has a passion for helping life-changing therapies succeed in chronically and critically ill patient populations. With clinical trial experience across 6 continents, CTI partners with research sites, patients, and sponsors to fulfill unmet medical needs. CTI is headquartered in Cincinnati, OH, with operations across North America, Europe, Latin America, and Asia-Pacific. For more information visit www.ctifacts.com