Print Page
CTI Announces Jane Ahlrichs has been promoted to Executive Director, Study Management
July 28, 2015
CTI Clinical Trial and Consulting Services Announces Jane Ahlrichs has been promoted to Executive Director, Study Management 
FOR IMMEDIATE RELEASE [Cincinnati, OH ~ July 28, 2015]
CTI Clinical Trial and Consulting Services (CTI), a multi-national, privately held, full-service contract research organization announces Jane Ahlrichs, RN, BSN, MEd has been promoted to Executive Director, Study Management.
Ahlrichs has been with CTI since 2001, successfully overseeing countless clinical trials across a wide range of therapeutic specialties. She has been vital to the continued growth and expansion of the clinical trial management group, establishing trial management processes and standards, as well as having a pivotal role in the development and training of trial managers and coordinators. In her new role, Ahlrichs will continue to lead further global expansion and standardization of study management operations for CTI across the world. 
"Over the past decade, Jane has been an integral part of CTI's clinical operations, providing valuable therapeutic expertise, organizational standardization, and hands-on leadership to her employees," according to Melanie Bruno, Vice President, Clinical Operations. "She is truly one of the most passionate and dedicated professionals."
"It has been incredibly exciting to be part of such a dynamic organization that is committed to the development of therapies to improve the care of patients with life altering conditions," according to Ahlrichs. "The staff are CTI's greatest asset, and I am very fortunate to have the opportunity to work with highly dedicated team members who demonstrate passion for their work and commitment to our clients with the ultimate goal of enhanced care for patients."
Prior to joining CTI, Ahlrichs spent more than a decade in direct patient care and nursing leadership in pediatric rehabilitation and chronic care at the Cincinnati Children's Hospital Medical Center.  She earned both a Master of Education and Bachelor of Science in Nursing from the University of Cincinnati.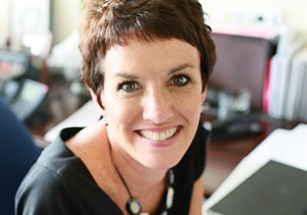 About CTI Clinical Trial and Consulting Services
CTI Clinical Trial and Consulting Services is a global, privately held, full-service contract research organization (CRO), delivering a complete spectrum of clinical trial and consulting services throughout the lifecycle of development, from concept to commercialization. CTI's focused therapeutic approach provides pharmaceutical, biotechnology, and medical device firms with clinical and disease area expertise in rare diseases, regenerative medicine/gene therapy, immunology, transplantation, nephrology, hematology/oncology, neurology, infectious diseases, hepatology, cardiopulmonary, and pediatric populations. CTI also offers a fully integrated multi-specialty clinical research site that conducts phase I-IV trials. CTI has a passion for helping life-changing therapies succeed in chronically and critically ill patient populations. With clinical trial experience across 6 continents, CTI partners with research sites, patients, and sponsors to fulfill unmet medical needs. CTI is headquartered in Cincinnati, OH, with operations across North America, Europe, Latin America, and Asia-Pacific. For more information visit www.ctifacts.com