Print Page
CTI Announces Paul F. Ritter, Esq. has been promoted to Senior Vice President and Chief Legal Officer
April 23, 2015
CTI Clinical Trial and Consulting Services Announces Paul F. Ritter, Esq. has been promoted to Senior Vice President and Chief Legal Officer
FOR IMMEDIATE RELEASE [Cincinnati, OH ~ April 23, 2015]
CTI Clinical Trial and Consulting Services (CTI), a multi-national, privately held, full-service contract research organization announces Paul F. Ritter, Esq. has been promoted to Senior Vice President and Chief Legal Officer.
Ritter has been with CTI since 2003, serving as Vice President and General Counsel, overseeing the legal, facilities, and human resource departments. He has been vital to the growth and success of the multi-national legal department at CTI as it has evolved and expanded over the past decade. In his new role, Ritter will continue to lead further global expansion and standardization of legal and human resource operations for CTI across the world. 
"For a dozen years, Paul Ritter has provided leadership, integrity, and passion on behalf of CTI," according to Timothy J. Schroeder, CTI Chief Executive Officer. "He has moved the company to its current global presence by providing a level of professionalism that is second to none. He has personally mentored many of CTI's managers, and has impacted every department within the organization. He has provided guidance on policy and strategy that has shaped the formation of the company."
"CTI stands apart because of its employees," said Ritter.  "It has attracted and retained a very talented, high-caliber workforce over the years, starting with passionate and experienced leadership.  I am blessed to be part of this team."
Ritter has over 25 years of experience in legal and business management, primarily in the clinical research industry.  Before joining CTI, he was Vice President and General Counsel for Kendle International (now INC Research), served as Senior Corporate Counsel for Revco D.S. Inc., and began his legal career as an associate at Frost & Jacobs.  Ritter was instrumental in the organization and founding of the Association of Clinical Research Organizations (ACROs), the CRO industry's first trade association.  He received his Bachelor of Science in Accounting from the University of Dayton and earned his Juris Doctorate from the University of Notre Dame.  He is an active member of the Ohio and Cincinnati Bar Associations and the American Corporate Counsel Association.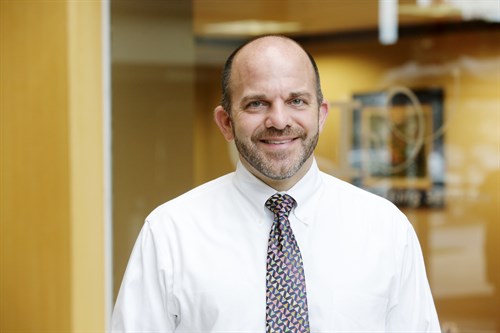 About CTI Clinical Trial and Consulting Services
CTI Clinical Trial and Consulting Services is a global, privately held, full-service contract research organization (CRO), delivering a complete spectrum of clinical trial and consulting services throughout the lifecycle of development, from concept to commercialization. CTI's focused therapeutic approach provides pharmaceutical, biotechnology, and medical device firms with clinical and disease area expertise in rare diseases, regenerative medicine/gene therapy, immunology, transplantation, nephrology, hematology/oncology, neurology, infectious diseases, hepatology, cardiopulmonary, and pediatric populations. CTI also offers a fully integrated multi-specialty clinical research site that conducts phase I-IV trials. CTI has a passion for helping life-changing therapies succeed in chronically and critically ill patient populations. With clinical trial experience across 6 continents, CTI partners with research sites, patients, and sponsors to fulfill unmet medical needs. CTI is headquartered in Cincinnati, OH, with operations across North America, Europe, Latin America, and Asia-Pacific. For more information visit www.ctifacts.com