Gift of Life Donor Program and Family House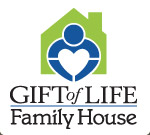 The Gift of Life Donor Program is the leading Organ Procurement Organization in the Nation, exceeding more than 540 donors in 2016, and transplanting more than 1,412 organs.  The Gift of Life also procures tissue donors from 2,575 donors resulting in more than 100,000 tissue grafts. Howard Nathan has lead this organization since 1974 and is instrumental in collaborating and training programs in the United States and the Rest of the Worlds. 
Recognizing the critical need for affordable accommodations and supportive services for transplant families, Gift of Life Donor Program opened a unique lodging facility for transplant candidates, recipients, family members and living donors.  Gift of Life Family House serves as a "home away from home" for transplant patients and their families by providing temporary, affordable lodging and supportive services to those who travel to Philadelphia, Pennsylvania for transplant-related care.
Since opening its doors in 2011, the Family House has provided more than 37,000 lodging nights of care, over 143,000 home-cooked meals, and 7,500 trips to and from the region's transplant centers.
Nominated by: Lynn Fallon, President